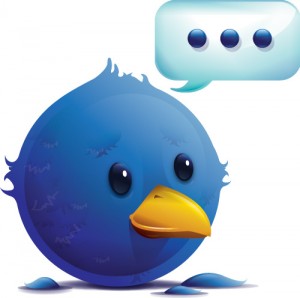 Lets talk about  Social Media and Website Design:
There is an article on Mashable.com entitled:
Most Tweets Produce Zero Replies or Retweets [STUDY]  
Sysomos, maker of social media analysis tools, looked at 1.2 billion tweets over a two-month period to analyze what happens after we publish our tweets to Twitter. Its research shows that 71% of all tweets produce no reaction — in the form of replies or retweets — which suggests that an overwhelming majority of our tweets fall on deaf ears.
The comment (about falling on deaf ears) and the overall theme of this Mashable article, is too pessimistic to me. There is more happening than you perceive.
People read your posts and tweets, they even read your Facebook wall, but aren't commenting.
I won't say that everyone who follows you is reading everything you write, in every place that you write it – except maybe your husband or wife (Hi sweetie! Love ya!). However, there are folks who are following you here and there. They are just doing it on their own terms, and in the environment they prefer (your blog, your Facebook account, your Twitter feed…or maybe in your email newsletter).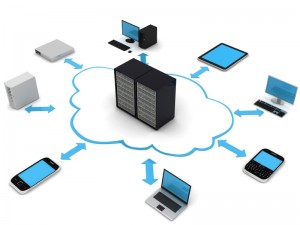 Why do I believe this? If you are consistently putting appropriate and informative info out there, it gets more attention than you think and that pays off.  Being Heard Online sees to it that your key information is added to the SEO – Search Engine Optimization. Only "white hat" practices are used, that are legitimate and legal. Keyword spamming, false pages, etc., will not be utilized. Keywords that are specific and relate to your web pages, and domain, and its content will be fully utilized. This will maximize the 'advertising' potential to search engine marketability and promotion, thus increasing the sites page rank and popularity.  This is a no cost and preferred method of marketing your site to the search engines.
When someone does land on your site (Twitter page, Facebook profile or whatever), they get to know your personality, your ethics, and your perceptions.  This helps them determine if they want to work with you.
So don't give up! I'm telling you, building your online presence makes more of an impact then you think. It's building a stockpile of great information, that people will discover and reference, on their own time.
So, what am I saying? Sysomos's data, like any stats, can be interpreted in two ways.
1. folks aren't reacting and here is the proof
2. maybe they are reacting, but it is a passive reaction
I agree they aren't reading every word, every day, but when they want to find out more, they know where they can find you.
Being Heard Online not only builds websites using WordPress, but also provides web-hosting. The links below are SOME sites we have built.
Portfolio:
Church's
www.firstfaithop.org
www.tpsj.com
www.livingwordupc.org/
www.tprmchurch.com/
Ministries
www.terptime.com/
www.vgmaupci.com
www.mcministry.com
www.aslbiblestudies.com
Business
www.shutterbuglive.com
www.thegirlintheskirt.com/
www.beingheardonline.com
Personal
www.liveasl.com
What are you waiting for… get started!

Get Started
• $15 Domain registration